A few days ago I heard the Butch Trucks had taken his own life. I couldn't believe it yet there it was. I'll never understand. I was fortunate to spend time with Butch while playing bass in his group, the Allman Brothers Band.
Butch once told me…
(I paraphrase) – Good time (in music) is important. Better not to rush or drag time in a song. But if your going to do it, it's better to rush. When you drag you just kill all the energy in the song.
 I use that quote today with groups I play with.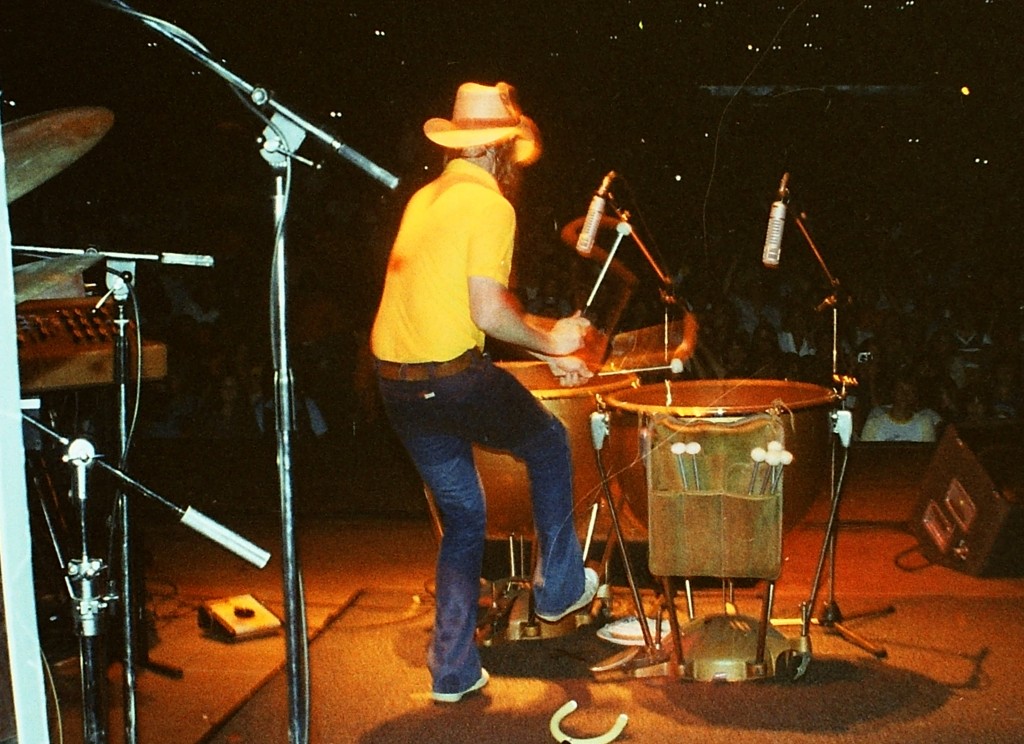 But what Butch said wasn't half as important as to how he played and what I learned from him. In particular the different way to play (and feel) a shuffle. Most drummers play a decent shuffle. Butch was able to change not only the swing in a shuffle (moving the third eighth note in the triplet closer to a sixteenth note) but would simultaneously vary the gate time (note length) of the notes. The effect was a dramatic change in feel say behind a vocal (verse)  and a solo that followed. I miss playing with a drummer that is that nuanced with a shuffle.
And powerful, my god. A freight train is a great description. Solid is an understatement. Yet always musical.
Timpani and Bass. TIMPANI and BASS! Brilliant! Exciting! Unique! His whole body played the timpani and it was a dance of technique, song, and rhythm.
On the road Butch had a clear head and was frequently the voice of reason in the group. Our conversations back then were really enriching. I was pretty young and green and Butch helped me make sense of the situation I found myself in.
His death is really quite saddening but I celebrate the gift he gave me in allowing me to directly experience his huge talent. He will be missed and remembered.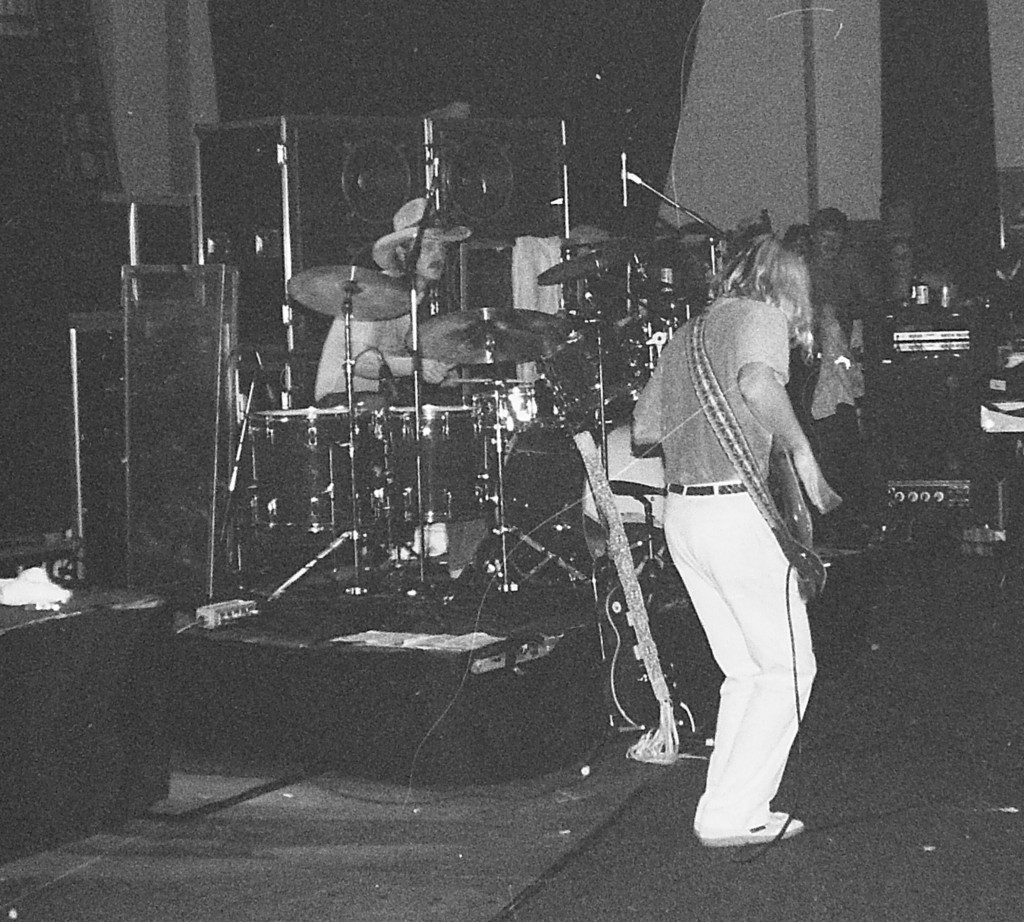 All photos by Bruce Goldflies.